This client's main home is in Oslo, Norway and they were referred to Nancy by her previous Oslo client's and the Realtor who sold them this house. The criteria: Turn key finished. Create, purchase, and install everything needed in the home, including furniture, accessories, kitchen backsplash, re-work existing cabinets to add a wine refrigerator, dishes, silverware, pots and pans, linens, artwork, even down to the Molton Brown soap in the baths. Additional criteria: Blue color palette. A little "beachy"; not too much. Clean without fuss. There is to be nothing blocking the water view, including furniture! Nancy completed the home; the clients arrived as planned with their toothbrushes; loved it and moved in!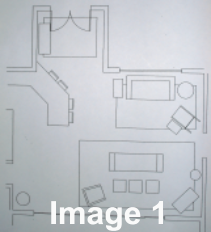 Image 1 The floor plan layout shows a creative way in which to keep the visual space open for the eye to see beyond to the client's incredible view.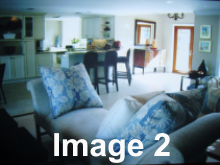 Image 2 This seating grouping allows the client to comfortably view the TV which is housed in the Armoire or to engage in conversation within this seating group, or to include the 2nd seating group in their conversation. Options!
Image 3 The open floorplan allows the cooks, family and guests to all be part of the activities.